Posted by Everyday Healy on December 26, 2008
So, this is the 3D puzzle — the Christmas gift from "Santa Clause". Ha! But, It's still unfix. Elizabeth is not interested at all. LOL! May be she likes something more hi tech like PS3. Hehe……
So what she did in Christmas?
Yeah… She had a wonderful Christmas dancing and singing along with Barbie, enjoyed the lighting and Christmas tree decoration at home with a Christmas cake which allow her to blow the candle like what she did in her birthday.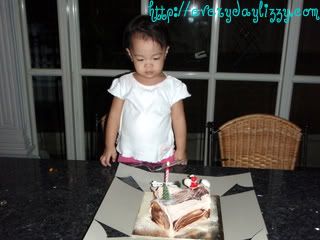 Not bad, aye? And, good news! Little Elizabeth had once again recovered from fever and flu.