Posted by Everyday Healy on March 28, 2008
A few months back in January, Elizabeth received an interesting toy. It's the "Winnie the Pooh" light twister. But, she don't really enjoy playing with it as she can't make it twist at all.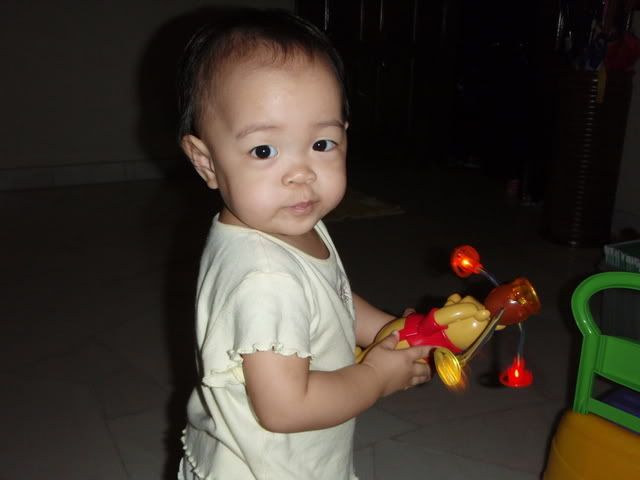 Mummy, it's moving… Is that means I finally learn how to handle it? 😯
Yes! Little Lizzy made it! Now, she is strong. She managed to press the button harder. Thus, the lighting were twisting. It's really satisfying to see our baby growing up and getting more capable! *Sob* *Sob* 😛
Mummy is so proud of you, Elizabeth! You are doing so well.