Posted by Everyday Healy on May 23, 2008
Elizabeth actually try to do a lot of things on her own now. I guess this is the common development for an 18 months old. My little princess is going to turn 18 months in another 11 days time.
She is trying to find her own bottle of water when she was thirsty last night. Eventually, she climbed up the cabinet. 😯 She can even pull the clothes out of her hands. But, she just don't know how to wear her own shoes. But, she put on mummy's sandal instead!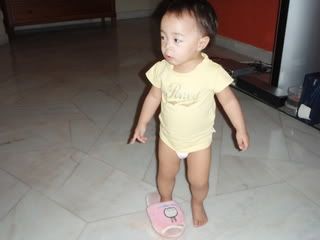 One for you and one for me, mummy! 😉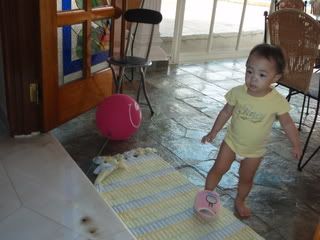 I better walk slowly, it's quite loose. 😀