Posted by Everyday Healy on June 5, 2008
Now Little Elizabeth is 18 months and 1 day old in exact.
Yesterday, we celebrated. But, it's doesn't seems like a real celebration at all. Mummy bought a piece of chocolate banana cake for the "birthday girl". Yeah… It's cake. No lolly pop. Lolly pop is bad for teeth! That's what I learn from Ghorn. 😉
Anyway, Elizabeth don't really enjoy eating that piece of chocolate banana cake. Oh! My dear, I though you like chocolate and banana? 😯 Don't worry! Only mummy will need acne treatment after eating too much of chocolate. Not you, baby!
Actually, Elizabeth loves chocolate and banana. But, mummy forget that she doesn't like cakes. hahaha…..
Never mind. We just forget about the cake. What's next? Er… Since daddy is home earlier…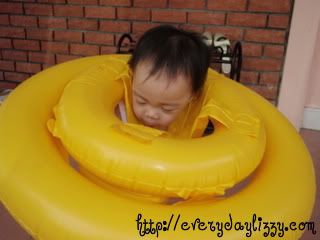 Ops… Make sure you can take it out later. 😯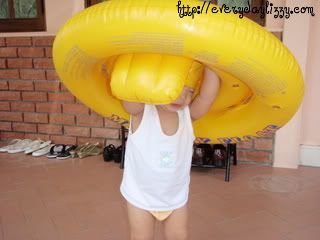 I told you! 😛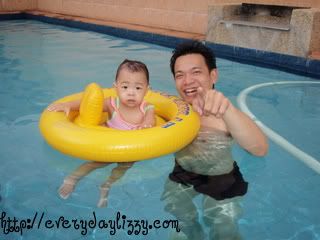 At last, baby enjoyed herself so much in the pool with her be loved daddy! At least some fun!