Posted by Everyday Healy on August 8, 2008
We have stopped visiting the bookshop ever since little Elizabeth was sick. It's been 2 weeks. If tomorrow we still do not go to the bookshop, then mummy might have to get her some Amazon books for kids.
But, she loves to go out. Thus, mummy will try to get the time to bring Liz to the bookshop tomorrow. It should be the first time we visit MPH ever since we got this study plan. 😛
Anyway, I wish I can find more Observation Series for 2 years old, which is something like the graphic tools that I show you below. I bought it from Popular Bookstore.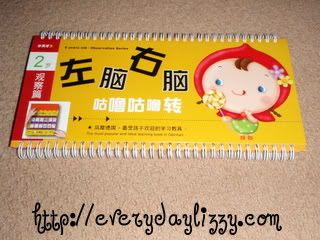 It's like a calender, inside there are many level of small pictures in pieces for the kids to flip through.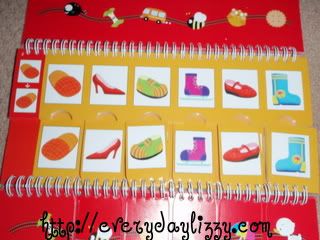 Topic ( showed at the top left by graphic) : Find the same object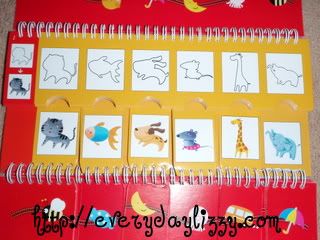 Topic: Find the animal as what the draft on top showed

Topic: Look for one of the things in the pictures on the top
There are also same graphics for big and small comparison, find out the skin texture of various fruits, search for one part of the complete puzzles, look for the body parts which the kids in the picture point to and a few more other topics.
According to what I know this is an ideal learning tool for kids brain development. It should be helpful to strengthen their memory too.