Posted by Everyday Healy on September 10, 2008
Raining! Raining! Raining! Heavy rain is on its way!

Elizabeth… do you still remember what have you done last weekend? We went shopping. we were at the Queensbay mall mooncake exhibition. There was nice pavilion. You even sat on its stairs to finish your Ribena.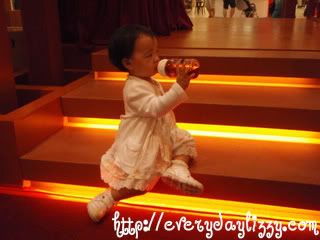 Excuse me… Can I take my Ribena here?  Just a minute, k?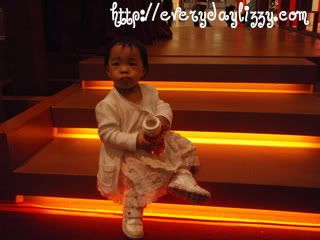 Ah…… It's done. Yum! Yum!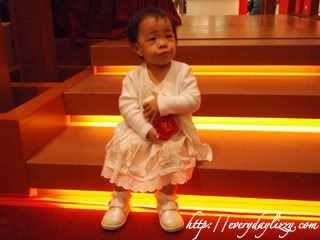 But, no one can take my Ribena away from me! 😯
So cute! By the way, we bought lanterns, so many lanterns home. So, do you enjoy "watching" lanterns, baby? Sorry that you are not allow to touch the lanterns. Mummy afraid you will get burned.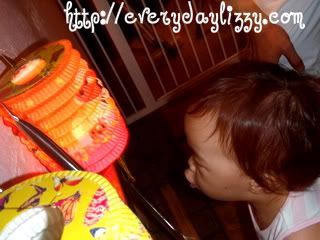 Alright! If I can't touch, then I'll just blow them off! Hahaha…..
That was last Sunday night. We all enjoy that night, especially little Elizabeth. She really laugh and play the whole night long. But, not much picture has been took. As mummy need to take care of her. All because of daddy's phone calls. Stop ringing, will you! LOL!
So, this is all about our mini mooncake party without mooncake. Hahahaha……