Posted by Everyday Healy on October 8, 2008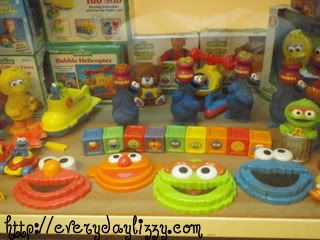 So you thought this should be her new toys. Nope! Absolutely not even though she's the fans of Sesame Streets. They belongs to the Toy Museum. We went to Toy Museum last Saturday.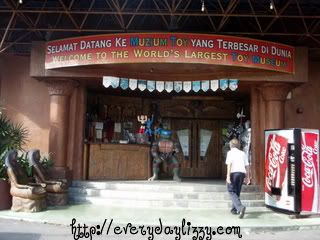 Since Penang is a tourist spot, there is always somewhere to go. We visited the Siamese and Burmese Temple at the Kelawai road at first. Then, Tanjong Bungah Hotel where we play at the beach. Lastly, Toy Museum. Interesting one day tour! hehe……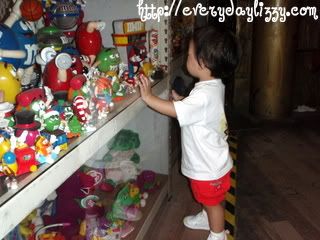 What's this, mummy? M&M. Oh! Let's open the cabinet and take some of these colorful cutties home! 😛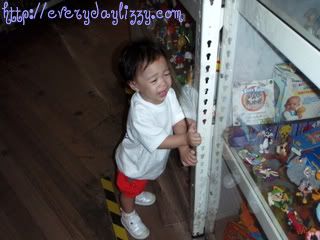 Waeeeeng…..  Oh! No more crying, baby! There is monsters around. Dangerous! Stop crying, k?
Mummy, I dare not move. Oh! Nothing to worry, baby! These are friendly monsters. When you cry and being tantrum, you look even scarier. So, just say "Cheeze" to the camera. Hahahaha……
Why only the photos in Toy Museum? Don't worry! Mummy will share the photos took at the other 2 places with everyone in other posts. 😛