Posted by Everyday Healy on November 25, 2008
Yesterday, we went to Tesco. She point to MILO and said: "Take! Take!". Ok. Mummy take. She also started to fall in love with the Ceres Junior Juice that mummy picked for her while shopping in Tesco.
Besides, she actually carried 2 buckets of raisin to the caunter. Luckily she dropped one after mummy had enough persuasion. See… It's all about food. Cute, aye? That's toddler.
So, she will keep on playing after eating. Otherwise, just another nap. And, look at the way she sleep. Every style and any place.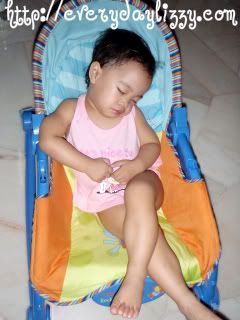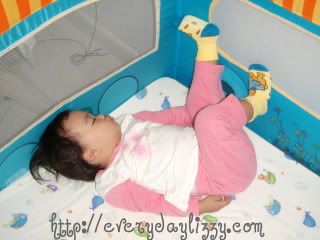 Oh! This is so adorable! Despite the possible need for Fentraphen in the future. Hahaha……
The outcome is certain, if it's always eat and sleep, right? Hahahaha……