Posted by Everyday Healy on December 5, 2008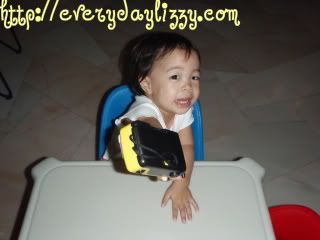 I know I am hot. But, not really suffering. May be mom's prayer has been answered. I am still having fun with toys, especially the camera. I think it's a free gift from Ribena. And, mommy said she got it long ago. At least, it's fairly new and interesting to me.  Say "Cheez" Hahaha……
Little Elizabeth finally got her own camera. Thanks to Ribena.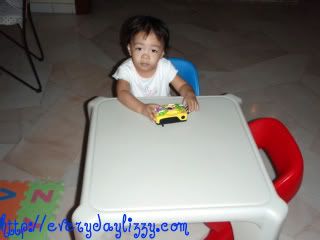 By the way, this is her new writing table. That's her birthday gift from her be loved daddy. Even though this small table and the 2 tiny recline chairs are quite expensive, But, the chair is really stable and it is made of high quality plastic.
Most importantly, she really appreciates it. Especially those chairs which she always long for. Worth it!