Posted by Everyday Healy on May 3, 2009
We had a plan to visit the Tropical Fruit Farm. So, we were there around 11am. At the entrance, mummy started showing little Elizabeth the cempedak and durian tree. Then, before we step down to purchase the ticket….
Mummy: "There are more fruits and trees inside, you want to see? "
Liz:"No. Go home!"
Then, little Liz just turned around and laid down on mummy's shoulder. Straight away she fell asleep.  Alright! Let's go home and have a good nap. Hahaha……
Obviously, fruit farm is not her cup of tea. How about round Island on a boat. So later when she wake up…..
Mummy:" Go Beach? See turtle?"
Liz:" Mm!"
Good! Here we come Turtle Island and Monkey beach!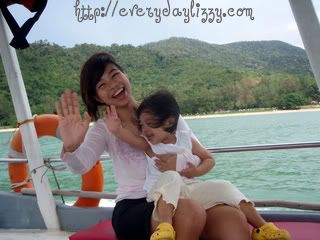 "Yoo! Hoo!" She just keep shouting and screaming against the strong wind for fun. Loud and clear! 😉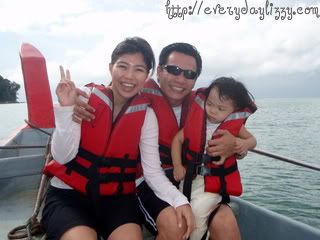 This life jacket is so irritating, Mummy! (After all, it's her first time on the boat. Ha!)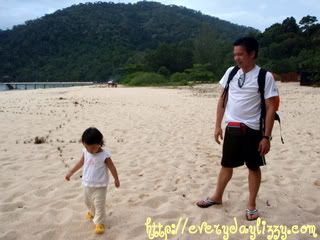 Need a little bit more careful walking on this wavy surface. But, I like it! Hehe……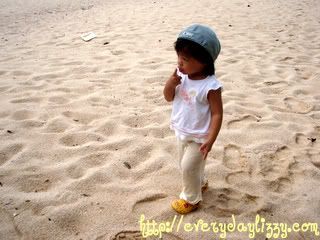 Don't make noise! Shh….. I am waiting for the monkey to come out.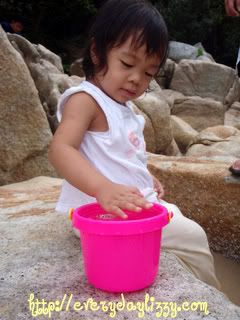 Oh… you are so cute, little fish! Can I touch you?

Anyway, we only saw a few baby turtles in the so called Turtle Island. And, there is no time for Monkey Beach. As we spend all the time fishing on the boat right after Turtle Island. First time fishing on the deep sea, we had so much fun! Fantastic outing! And, this is what we get.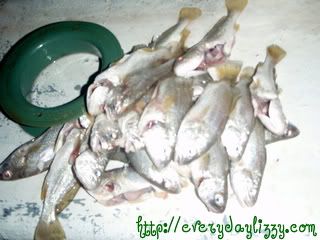 We fried it! We eat it! *Slurp* Exceptional fresh and yummy! Thus, we finished about 30 small fish within minutes.Then, we took fish and chips, also chicken chops as dinner again. Ops… That's fattening! Well! What a wonderful Saturday! Extra ordinary family time! Who cares about dieting. There is always weight loss product. Hahaha……