Posted by Everyday Healy on June 9, 2009
Usually she wants to "read" on her own. She will only flip quickly, point to the pictures and learn from single words. Surprise! Surprise! This little girl enjoyed story time now. She will let mummy finished reading a few short stories for her in one shot. Sometimes, even one whole book of "Peter and Jane".
Moreover, her reading time has increased to twice a day now. It all began since we leave the TV aside.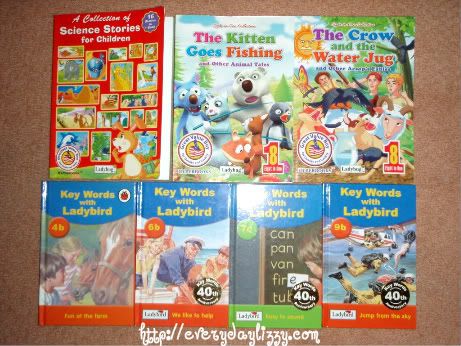 Also, thanks to these new interesting stories too which we bought in a secondhand bookstore. May be you are more familiar with wholesale computers. Yeah… That's always a good bargain. So do these secondhand books. Still like brand new, but only sold at half of the original price. Mummy call this smart spending. Hahaha……
And, mummy especially favors the "Science Stories for Children". As the stories are very simple, but incorporated with colorful pictures. Thus, interesting and informative.
By the way, looks like less TV really improved her attention spent. 😛