Posted by Everyday Healy on September 3, 2009
Next Monday is a public holiday again. Thinking of what's the best plan for you, baby. How about picnic by the beach? I doubt daddy will like it.
Or you actually wish to go back to this place?
That's the new way of sliding that Elizabeth learned from another Jie Jie! 😉
So, that's the toddlers area. But, you insisted to try something more challenging!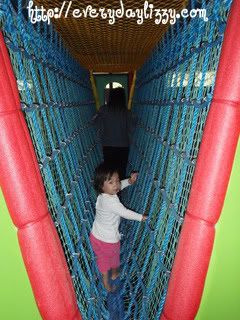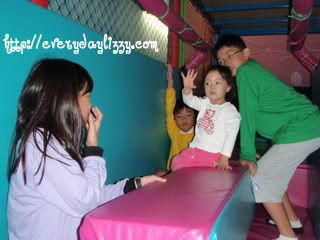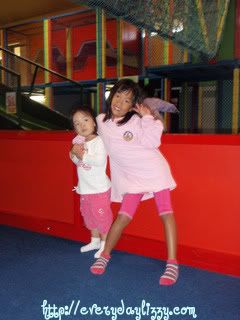 Really thanks to all the ko ko and jie jie who practically offered to take care of you in the playground that day. Mummy can see they are trying thier best to please you. They are really nice. I guess that's why you said:"Go hotel playground. She wants to play with Jie Jie and Ko Ko."  on the next day.
Alright! It's "she" wants to play. Not "I", right? It's always "she" when little Elizabeth means "I". Hahaha……
But, they had went back to KL, my dear. So sorry!

Don't worry! Mummy will make sure you have another fun weekend in this coming Saturday and Sunday. And, I am still scratching my head thinking what it supposed to be. LOL!