Posted by Everyday Healy on September 16, 2009
Mummy promised you will never feel bored at home. There is always something new. And…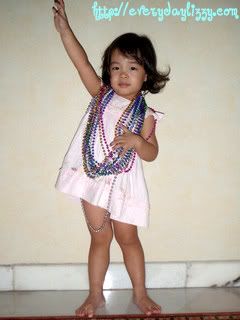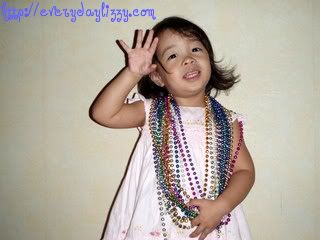 This is what little Elizabeth get other than revising with some home made computer flash cards and watching cartoons. You were counting with them, other than just hanging them all on your neck, honey! And, we were having fun by organized a "Fashion Show" specially by Elizabeth in the room last  night before we go to bed. You were busy cat walking, putting on the colorful and shimmering necklaces, and also pretend changing all colors of beautiful dresses in a hiding place. Hahaha…… So lovely!
In fact, she was also attended her first art lesson yesterday. 😉
May God blessed you with all the happy day.