Posted by Everyday Healy on November 3, 2009
Little Elizabeth was not feeling well. So, she was kind of tired on Sunday. But still, she insisted that we should go shopping. Alright! As you wish.

And, this is what she got after shopping.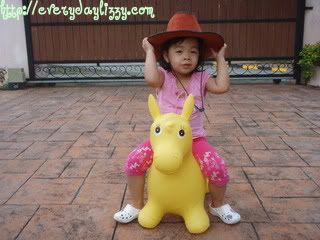 Ready, horssie? Wait a minute. Hat, please…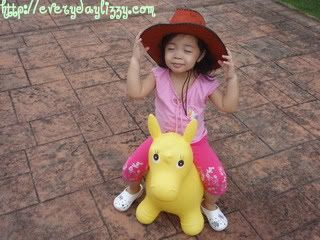 Mmm… Riding along the wind. So nice!
How about some country song now?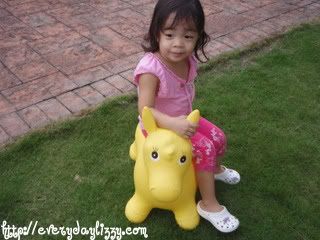 Alright! It's time to take out my cowboy hat and had some rest.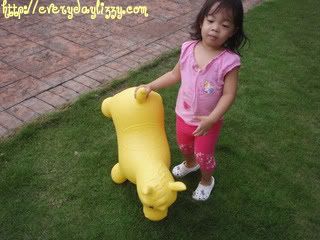 Oh! You must be hungry little horse, eat some grass, ok?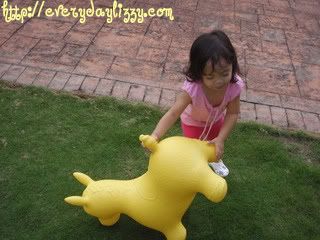 Ops… You poop? It's ok. I will clean your bottom for you. (Later, little Elizabeth even gave Happy Horse a good bath.) Hahahaha……
Luckily we went shopping. So good to see her enjoying her evening so much playing happily with her "Happy Horse". Yes! She named her cute yellow pony " Happy". Very appropriate! As this little horse really makes her happy.

And, hopping with "Happy" seems to be great exercise. Thus, it can be fantastic sleeping pills and effective weight loss pills too. It even plays an important role in calming her bad mood every morning before she goes to school. Mummy like it! Hahahaha……