Posted by Everyday Healy on November 12, 2009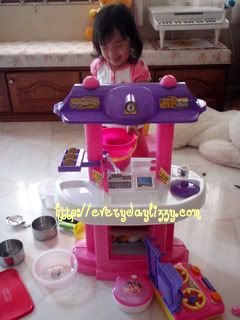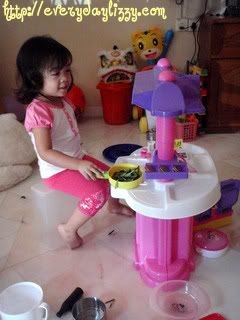 See… you were happily "cooking" this morning. Yes! You were not in school. As you had fever last night. So you need more rest. You sleep until 9.30am. Health is always more important. It's kind of upset to see you keep coughing for more than 3 weeks.

Thus, mummy had decided that I must make you take medicine consistently at least for 1 or 2 days since this morning. As mummy don't want any complication happen on you. At least you have to stop coughing. Yet, I want you to attend your Christmas party happily and enjoyed your own performance in this coming Sunday.

God bless my little princess, please……