Posted by Everyday Healy on November 18, 2009
Today, you are really busy.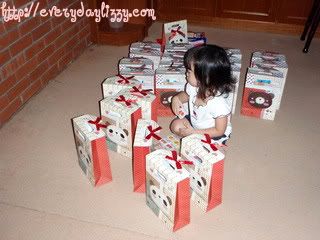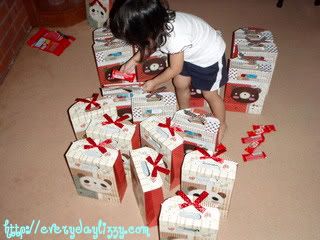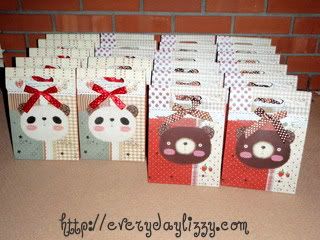 So this is what kept you so busy today. You were busy packing the party pack, or so called goody bag for your little friends as you are the host tomorrow. You were so excited while packing. Keep asking for more things to fill up the goody bags.
As you always said, mummy, I want 4 candles. Mummy, I want airplane cake. Mummy, I want celebration. Yes! Yes! You are going to have your birthday cake, 3 birthday candles on it and a wonderful birthday celebration at school. And, you are going to distribute all these goody bags to each and every of your little classmates just as what your friend did for their birthday party before. Are you curious what's in it? Have a look then.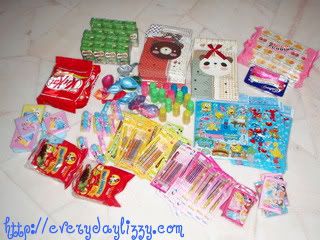 How about that? Colored glitter pens, raisins, puddings, princess glue sticks, purses and note books, balloons, stickers, bubbles …… Lots of things but it's kind of easy to prepare. It's nothing if compared to the repair and replace of things in the house such as changing light bulb or washer for the water tab, repairing the toilet flash, installing water filter or  stainless steel backsplash. As all these little goodies are ready in the mall. Mummy just have to pick and pay. Hehe……
So tomorrow is a big day even though it's not your real birth date. But, it's your party.  Have fun! Enjoy it to the fullest tomorrow, baby! 😉