Posted by Everyday Healy on November 20, 2009
Mummy has quite a lot of pictures to put up in your blog and has quite a lot to tell too. Thus, I decided to separate the video from the photos.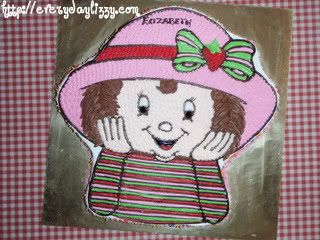 First, I wish you still remember that you had a beautiful "Strawberry Shortcake" birthday cake for your 3rd birthday even after many years later. She supposed to represent you as a sweet little girl.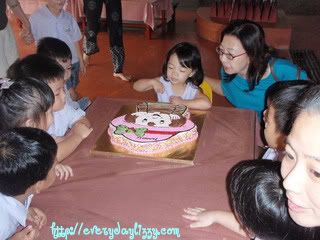 It's so lovely to see you smiling sweetly while you first starring at the cake. It's your own choice after all. Hehe……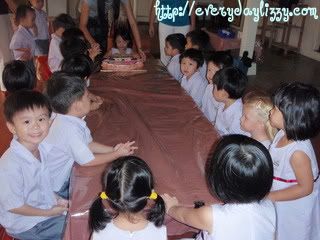 And, you have all your classmates to celebrate together with you.
You seems enjoyed cutting the cake too. So, are you ready to distribute it to your friends now?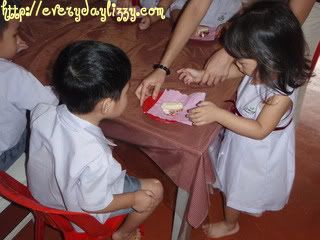 Alright! Gently put it on the table. This is the way you serve you friend.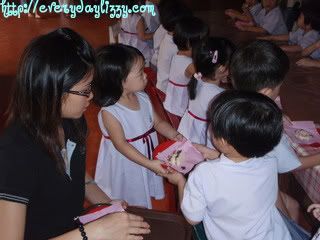 I thought Hou Chun is one of your close friend. How come you were not looking at him while serving the cake to him? 😯
Your friend said:"Thank you. You should reply :"Welcome.", ok? That's good manner. 😛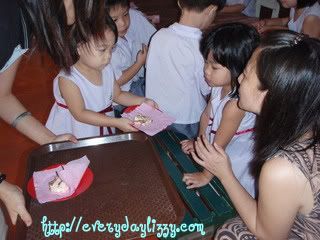 Ops… she said:"No, Thank you." So, can you pass it to other friend?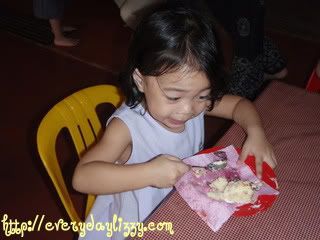 Finally, it's my turn to eat the cake. Mmm… Yum! Yum!
Mummy appreciates this culture of your school so much. This is a great way to learn courtesy.
Well, some of them just can't wait to get the cake, some said "No. Thank you." . And, many has enjoyed the cake so much just like you. Some had take away the berries. And, some just keep asking for more and more.
And just when I thought this group of cake lovers might need some appetite suppressants to avoid over eating, all of us heard the 2 magic words — "Party pack". Once teacher said come and sit down here to get your party pack, they just drop the spoon, leave the plates aside and sit down on the floor in no time. Obviously, party pack is more attractive than cake to these little ones.

To be continue……