Posted by Everyday Healy on November 21, 2009
 Finally, mummy will let the pictures do all the talking. The very precious moment to you. Time to distribute the party packs to your friends. 😛
Let's hug hug, Hou Chun!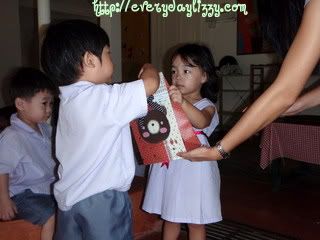 Well done! Here you go. This is your party pack.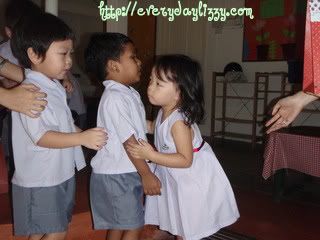 Excuse me, Kamail. I want Nathan! Hahahaha……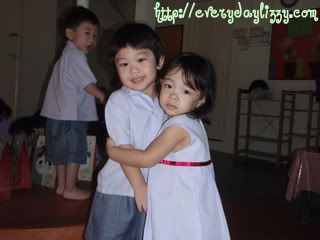 Mum! This is my Nathan! 😉 ( Looks like Nathan is one of your best friend too, right? Hahaha……)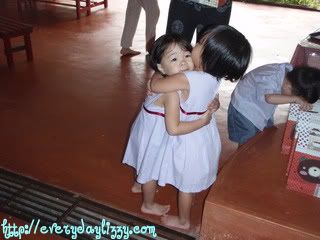 Thanks for joining my party, Genny!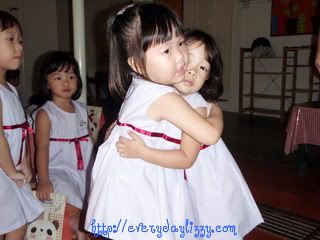 Zhi Ying, you are always my best friend!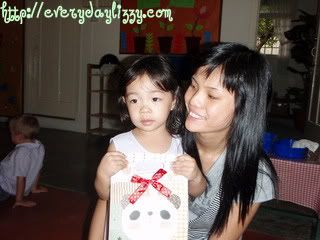 Thanks to auntie Joanne. See you next year! 😛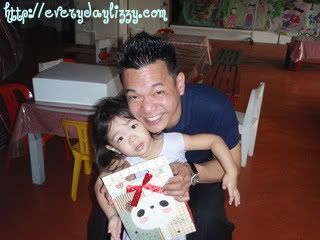 I got my party pack too, Daddy! 😛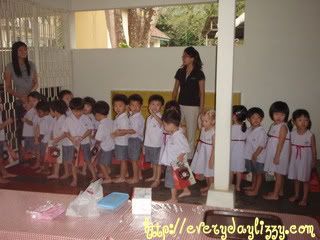 Alright! Children, line up and go back to your class now. So this is how your 3rd birthday party ends.