Posted by Everyday Healy on November 23, 2009
Daddy seems taking us to Jazz Concert on the 5th of December. But, mummy still not yet buy the ticket. I know I should do it as soon as possible. As this is something new to you. Thus, it could be interesting, right?

Just stay at this plan first, can we? I know you wish we are in Hong Kong Disneyland now. But, Hong Kong seems cold now. And, even someone is going to sell motorhome for us now, we still can't go round West Malaysia cause you are having runny nose again.

I guess this holiday is meant for you to rest for a longer period. Mummy got to really watch your health from now onwards. Thus, you are forced to take this Scott's Emulsion everyday since today. Thank you so much for your cooperation. Hehe……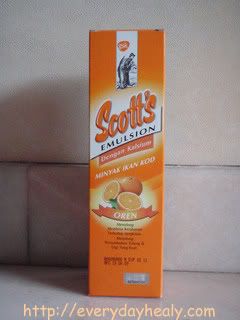 By the way, thanks to Kak Sue for making a nice flower to you by using play dough today.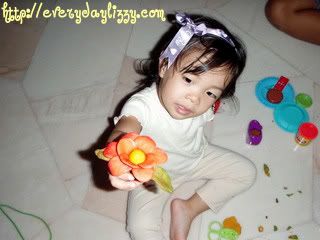 So nice! Did you learn up how to do it? Luckily you still have holiday art and craft session at home. Like it?  😉
And, you should always let Kak Sue tie your hair. Even a simple tie of ribbon like this can makes you look so lovely. Somehow, daddy might not agree with mummy. Isn't it, daddy? Hahahaha……