Posted by Everyday Healy on December 1, 2009
Last Sunday, We went shopping at Queensbay Mall. Daddy took lunch with us at Kenny Rogers before he leave us there and went to his appointment.
Mummy and daddy did not enjoy the meal so much. As the side dishes are not really satisfying. Somehow, we all love the muffin so much.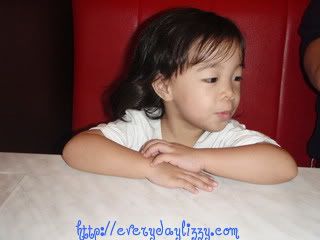 Woo… It's coming! Yeah… there are 6 vanilla muffins in it. Don't worry, you can finish them up if you really like it. Mummy will only stop you from taking the phentermine diet pill.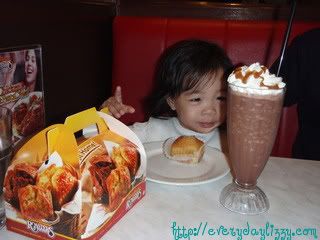 Wow! Here comes the chocolate ice blended with caramel whipped cream topping. You thought it's good. But, it's just not your cup of tea.Thanks to daddy for helping you to finish it. Hehe……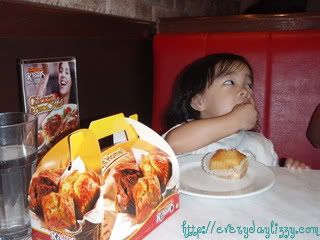 Daddy, can I have 1 more muffin after this because It's so good! 😉
Yeah… great choice. As I supposed this is the most popular food from Kenny Rogers. In fact, you never finish the whole muffin. But, you took almost 2 this time. Now, I know which muffin to buy when you tell me you want muffin in the future. But, Queensbay Mall is so far away!