Posted by Everyday Healy on December 5, 2009
So, did you had fun celebrating your birthday with daddy and mummy last night? Mummy really had fun! At first, thanks to Ah Hwa grandma for preparing red eggs, mee and fried chicken for our lunch to celebrate your birthday like the Chinese traditional way.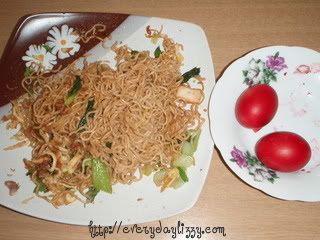 Then, we were at Gurney Plaza. Choosing a few presents for your right brain class friends as you requested. Eventually, we decided we buy breads with Mickey Mouse, Lollipop and Ice Cream shape for your little friends. Your teacher got one muffin mix too.
Surprisingly, we met Auntie Michelle at Gurney Plaza. She accidentally knew that it was your birthday. We also met a clown distributing balloons in front of the Maxis center. So, you get all sorts of unexpected gifts.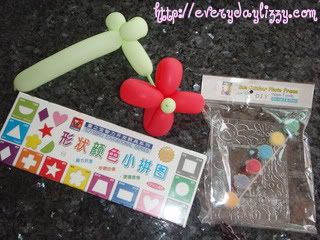 A flower balloon from the clown, A puzzle game from your teacher and a DIY photo frame from  Auntie Michelle. Thank you! Thank you! Thank you!

 This bear is free from the Christmas Dinner set at The Ship.
As we were heading to dinner at about 9.30pm, you suddenly asked for cake. Gosh! So late already. Where are we going to get cake for you. Luckily, we managed to order a small cake from The Ship restaurant.  And, the cake was so delicious! Lots of walnuts and the chocolate was so rich! Mmm……Yum! Yum!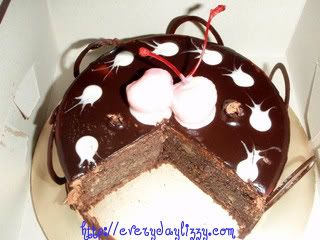 Sorry for no pictures on the scenes you were blowing cake at The Ship restaurant. As they are all in mummy's handphone. The bad news is the phone suddenly hang and spoiled. So we lost the pictures. The good news is mummy is going to get a Christmas present for sure. 😉