Posted by Everyday Healy on December 23, 2009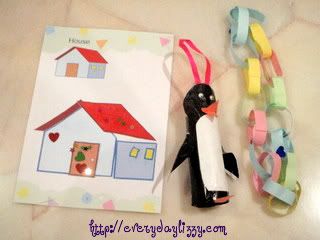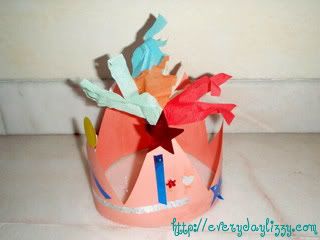 Well, these are the crafts you made during the 4 daysPingu English holiday program. Where is one of the penguin's leg? Will the house collapse? As the wall doesn't seems attached to the roof. Hahahaha……
But, good try! They are all very nice work. Anyway, today is the last day of the program. Mummy is so glad that you are willing to stay with only teachers and friends during these extra classes. You even wave goodbye with mummy once you enter the class. Amazing! I guess you really had grown up a lot.

Besides, mummy is kind of proud that you can bravely communicate with the new teachers and friends. Very independent now. In fact, your new teacher said you actually talk like an adult. Wow! Would that be a bit too matured?

Nowadays, you even know how to use the word expensive. Besides, you are being exposed to the ATM machines too. And, you always like to ask how much whenever mummy wants to buy something. That sounds good, isn't it? It's time for mummy to take the initiative to teach you more on simple money management skills.
At least, you can start learning to recognized different amount of paper money and coins. Learn how to save and also to compare which is more expensive, is it RM 5 or RM 20? Sooner or later, you can even learn from daddy on how to calculate the life insurance rate. Hahahahaha…………