Posted by Everyday Healy on December 22, 2009
You know how to on and off the camera, then flip the pictures one by one long ago. But, you said you want to "Cheez" by using mummy's camera last night. May be because you saw your friend using the real camera too instead of the toy camera that you used to play with.

Alright! Mummy agreed. You were so excited. You just keep snapping non stop. Shnapping the cupboard, the blanket, radio, fan, window, your toys, mummy, daddy ……And, I think I like this.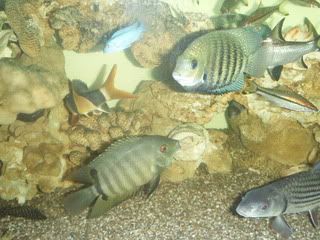 Like it? Snapping these lively fish must be interesting. Good idea! Keep it up. We will practice again until it's prefect, ok? 😉