Posted by Everyday Healy on February 20, 2010
Daddy always said everyday is a happy day for me. It's quite true when I don't have to wake up early in the morning and go to school like now. I just don't mind staying at home. As there are so many things to play in the house.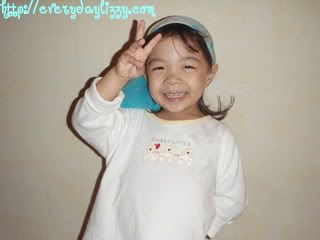 This is grandma's scarf. And, Kak Sue help me to tie it on my head. Beautiful! Even mummy loves it!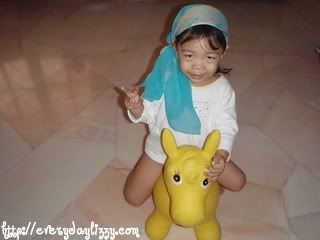 Look! No more cowgirl riding on a horse. It's the pirate this time. Hahahahahahaha……
It's should be another happy Saturday.