Posted by Everyday Healy on May 9, 2010
Even though I am sick yesterday, but I am still quite active.
Liz:"I want to eat Japanese food. And, I want to go shopping at Gurney Plaza."
Alright. Mummy was trying hard to please you. Kind of pity my little princess get sick again. So, everybody get ready. Let's go to gurney Plaza. Then, look at my little vain pot……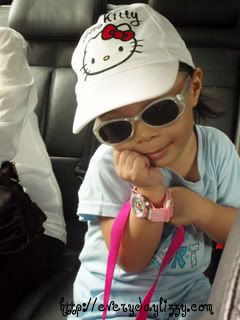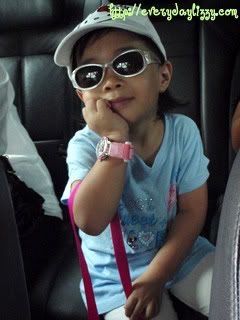 I love my new white Hello Kitty cap from Spain. 😉
How about that? Fully dress up with cap, sunglasses and handbag.
Liz:"Mummy, I am so beautiful!" :)I think you forgot your handphone (her toy Barbie handphone), baby. Hahahahaha……