Posted by Everyday Healy on May 15, 2010
I still don't know how to make up. But, I like it! Thus, I get a make up set since Tuesday night. Hooray!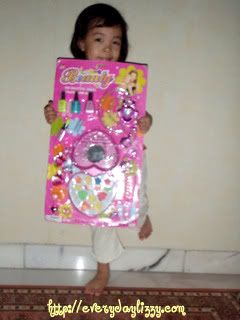 Nowadays, I dress up myself.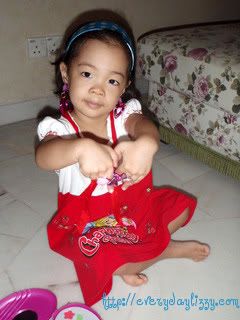 Look at these 4 rings, aren't they nice?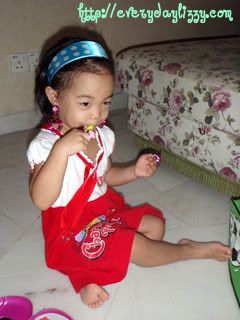 Oh, mum! Thanks for putting on eye shadow for me. I can apply lipstick on my own ,ok?

I am really busy learning how to make up now.
Liz:"Mum, I want Barbie doll."Ah Ha! Not so into motorbike, football, the playground pull up bars, lion dance and dinosaur anymore. It's more of make ups, Barbie Doll, Princess, cooking, bracelet, ballet, etc. Such a feminine girl now! 😛