Posted by Everyday Healy on May 29, 2010
Yesterday, I just swim at home. But, I am content with it. Then, we planned to go to the beach this morning. Unfortunately, everybody sleep until 10 a.m. Mummy said it's too hot at this hour. May be tomorrow morning.

So, this is my all time favourite. I love to go to the beach. In fact, I just had a great time at the beach on Thursday.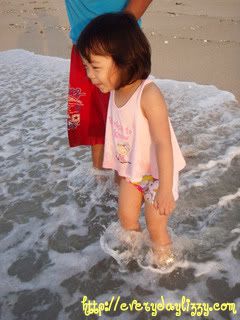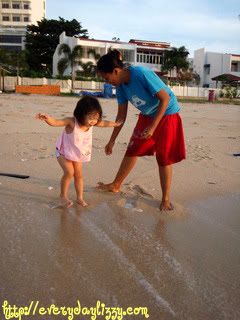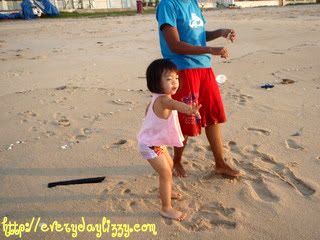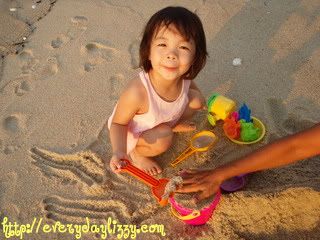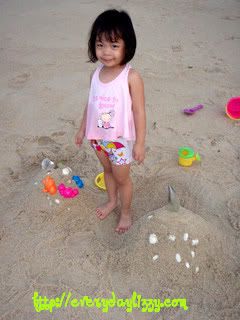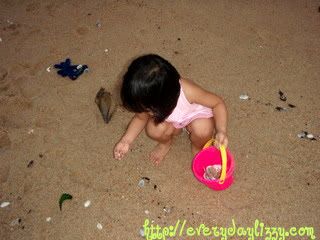 It's such fun! We went home as the sky turned dark.

I guess if mummy told you that we can actually have barbecue party at the beach, you little party queen will get even more excited. I am sure my curious little one would love to find out how to set up fire and grill yummy food right on the beach without using the electric grill. Mummy promised this is going to be more fun than picnic at the beach. 😛