Posted by Everyday Healy on September 20, 2010
When I was at the event of International Story Telling Day on Saturday, I came across something interesting that truly eye catching.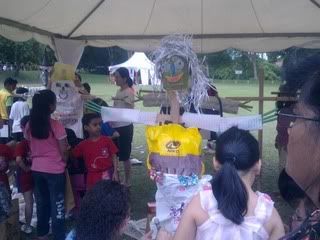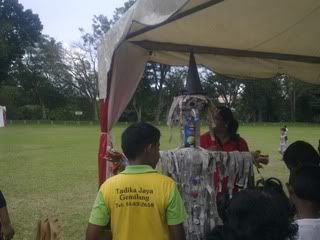 How about that? Mum said this is recycle art. And, I love them all. They are funny "scarecrow"! Hahahahahaha……….
I remembered I made a hat using newspaper together with mum before. Somehow, I can't stand the sticky glue any more after I have stocked layers and layers of newspaper. So I gave up before the hat work done.

Please be more patient next time, honey! We shall try again, ok?