Posted by Everyday Healy on October 23, 2010
Mummy:"Today is Saturday. You don't have to go to school."
Liz:"Hooray!" 😛
That's her usual response when she realized that she don't have to go to school. Ha!
But sometimes, it's kind of boring at home too when mum and dad can't really figure out where to go on the wonderful Saturday. How mum wish there are lots of educational activities like this being organized during weekends.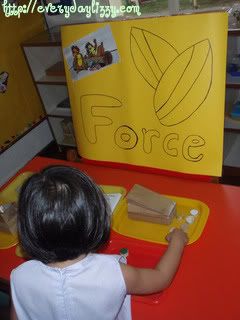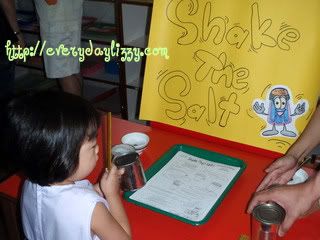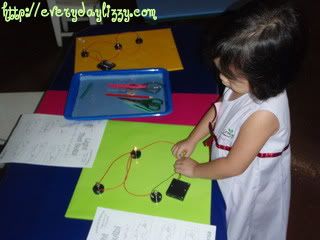 Anyway, this is something memorable as it's the first time you join your school science fair in August together with mummy and daddy. And, you were so happy when mum and dad are both around to join you in school activities. Thus, you happily participate in most of the activities too. 😛
Sorry for the late posting. At least mum did not miss it, right?