Posted by Everyday Healy on October 28, 2010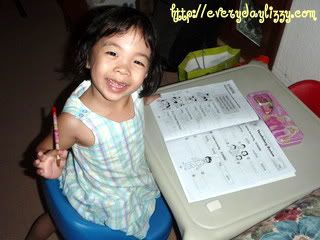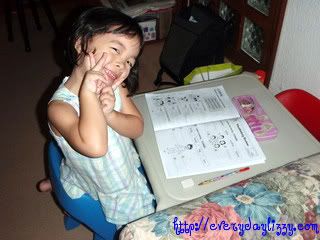 This is what happened on Monday night. I was watching Barbie cartoon in youtube. Then, mum came over and said something.
Mummy:"Liz, I will put your work on the table. Please come and check it out and do it by yourself once you finish your cartoon, ok?"
I heard that. But, I made no response, but just continue watching. Also, mum just step out of the room. Then, I just walked to my table and started doing my grammar and vocabulary work once I finished the cartoon. That was a great surprise for my dear mum.She was so happy that I finally learn to keep an eye on my work even though I was still talking, skipping or moving around after every single word I wrote. Ha!
Then, dad said:"You should learn to trust your daughter." 😛
Yeah… May be I might just turn to be so quiet or even decided to pick up a accounting finance jobs. Anything is possible aye? 😉