Posted by Everyday Healy on November 10, 2010
It's the 2nd day little Elizabeth being absent in school. Fever again.

However, she finally learn to take medicine without screaming and sobbing. That's something to celebrate! Cheers for my brave little girl! Ha! 😉
But, mum! I want to go picnic at school next Friday. I want to join my school's fun holiday program too. Most importantly, I don't want to miss "Wizard of Oz" on this coming Saturday. You know how much I love this story, don't you?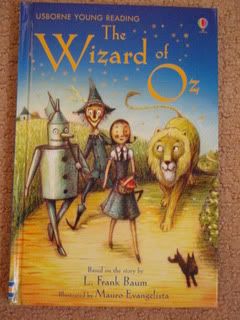 At first, we bought this book last weekend. And, little Elizabeth was fascinated over this book. She just keep reading it over and over again. (I guess most of the new books was like her new found treasure. Ha!) Then coincidently, there is a play of "Wizard of Oz" in this coming weekend by Sri Pelita students at USM Dewan Budaya, this would be a great experience for little Elizabeth to learn how these students turn a story from the book to a real stage play. So mum bought this home in this afternoon.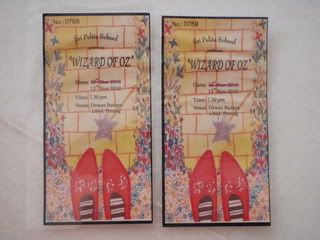 The ticket to the drama — "Wizard of Oz". Elizabeth just kept checking the tickets. She looked really excited! May her guarding angel bless her and make it all happen as her wish.