Posted by Everyday Healy on November 18, 2010
I was happily going to school this morning. As yesterday I had enjoyed a great holiday.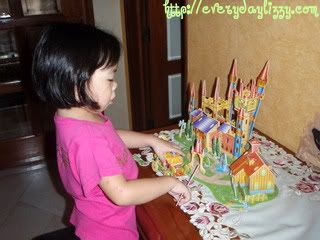 I was playing pretend, making stories with my paper castle, princess, step mother and carriage which is actually a 3D puzzle. Nowadays, I had so much fun playing pretend with dolls or animals. I just keep making stories about my princess, her stepmother, my brother or sister and my dog or bird. 😉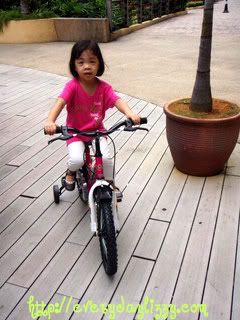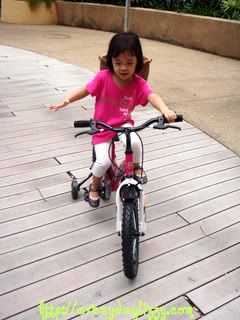 Liz:"See… I can control the handle well now, even if I let go one of my hand."
Also, I am glad dad and mum kept their promise and took me cycling outside the Coffee Bean at Gurney Walk. Beautiful sea, cool breeze, green trees, and tasty vanilla milk. Wow! That's my heaven! Hahahahaha…………
Anyway, I am also excited because of the new Hard Rock T shirt which mum bought from Spain. Finally, I am big enough to fit into it.  Ha!