Posted by Everyday Healy on July 27, 2010
I have fully recovered from Coxsackie since Sunday.
Liz:"Mummy, I want to go to school." *Sob Sob* (Mummy was so glad when Elizabeth starts crying, wanted to go back to school. Ha!)
It's kind of boring to stay at home. I want to go out but I can't drive a real car. :(Never mind. As long as there are kiddie rides for me. I love kiddie rides. They are just like my battery operated motorbike. They are all auto drive. I just don't have to learn how to drive. I don't even have to pay road tax or busy searching the one with best service from the list of car insurance companies. What's so fun about driving on the road! Hahahahaha……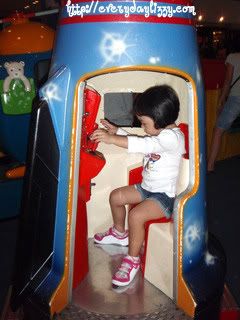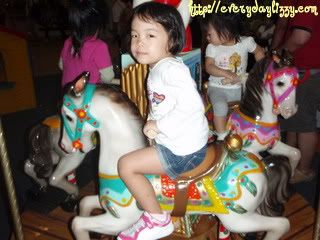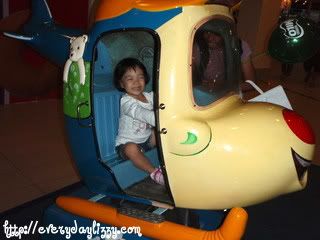 Unfortunately, I can't make this plane fly as my legs are not long enough to reach the pedals.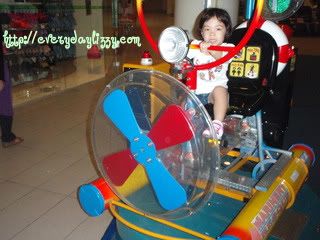 I will be jumping for joy if I can go to the mall and play with the kiddie rides like last Saturday instead of just staying at home. LOL!