Posted by Everyday Healy on April 14, 2008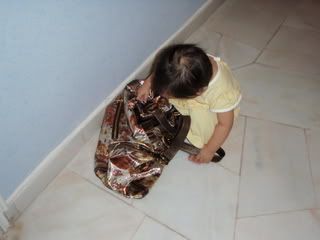 Kids can be very curious. Elizabeth started to check mummy's handbag, the plastic bags that mummy bring home form supermarket, hypermarket and wet market.
And, she will be very happy if she found something she is familiar with in the bag. For example, her "Mamypoko", Bonmil or grapes. However, mummy is surprise that she can be cheer up by cans too, especially if she gets a tiny small cans.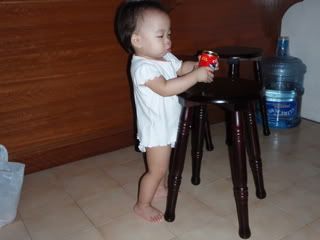 What's this? Mm! Just read the label first. 😛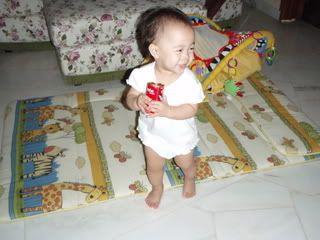 See… I can shake it! It's cute! I like red! 😛
Mummy think it's all right to let my little princess dig around. I always let it be even it's a bit mess up. Somehow, we parents have to understand that toddlers learn from touch and feel.