Posted by Everyday Healy on April 17, 2008
Elizabeth is still sick. As mummy saw her condition getting serious this morning, mummy quickly call her pediatrician. Then, mummy went to the hospital to collect the Piriton from the pediatrician at about 11am.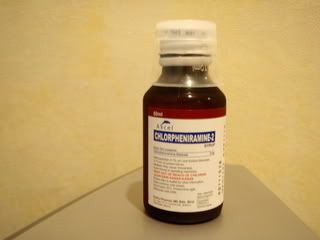 It's always Piriton whenever she has flu. Mummy always try to let her recover on her own as it's best to let our kids take less medicines. However, mummy just can't see her suffer.
Finally, it left mummy no choice but to go straight to the doctor.