Posted by Everyday Healy on April 20, 2008
It's weekend. But, little Elizabeth still got no chance to go out since yesterday. Mummy feels bad. But, yesterday mummy and daddy just can't bring her together as we went to the hospital. Then, she was asleep while we were going out to dinner.
Daddy is busy today. He went for appointments. Since little Elizabeth enjoyed herself so much while hanging at the playground at Gurney Plaza, may be mummy should bring her to the playground later. 😉
She really had so much fun at the playground before! 😛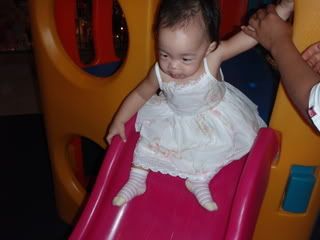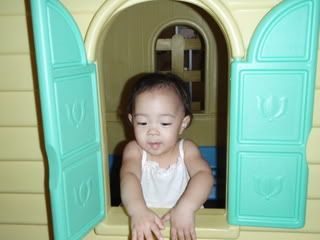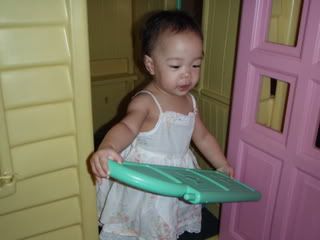 We will wait until daddy is free. Then, may be we can have better plans such as cruising along with one of the carnival cruises.