Posted by Everyday Healy on June 8, 2009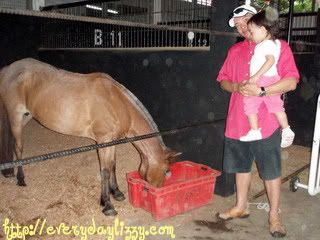 What's the horse eating?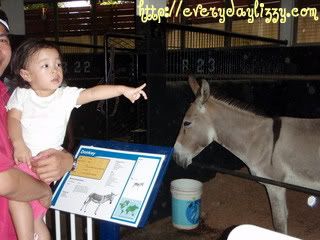 Daddy, next please…
And, she said:" Horse poop poop, cao cao (smelly in Hokkien)." when mummy showed her the horse stools. Hahaha……
Thanks to Penang Turf Club open days. At least, Elizabeth has an enjoyable weekend. At first, she said:" Go pet shop." But, once she saw horses in the Penang Turf Club, she was happy with it. At least she get a chance to see the real horse carriage, pony, donkey and horses.
Little Elizabeth enjoyed the funny clown shows too.  However, it's really hot. Thus, it just isn't fun for daddy, mummy, grandma, and grandauntie. So, we went home without exploring the pony ride and horse jumping show.
In fact, Elizabeth cheeks were burning. So that's enough. Let's go home, baby!
Later, we visited the Penang International Flower Exhibition once again.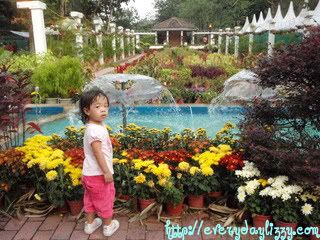 See… I am so sticky and tired.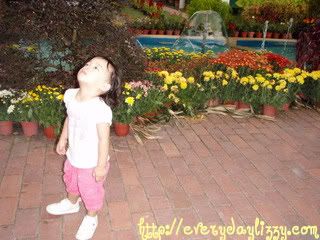 Wow…Cool! At least I feel better. Not so hot anymore. 😛
She surely had fun spending some precious time together with her favorite grand auntie too.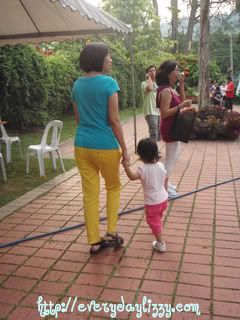 Interesting but tiring Saturday.  😛