Posted by Everyday Healy on October 13, 2009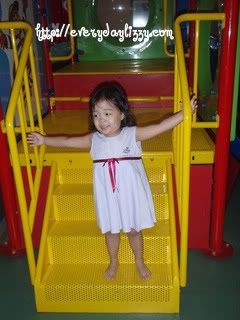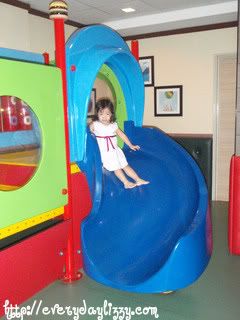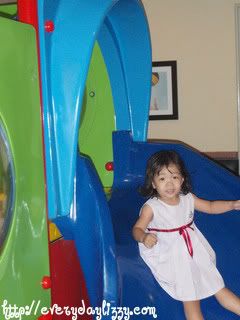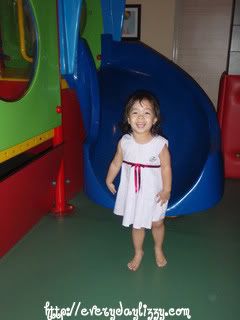 It was last Friday, little Liz did enjoyed herself so much playing at the McD playground. Climb up the stairs, then slide again and again. Had some nuggets and ice cream too. We spent quite a long time there right after little Elizabeth finished school.
Wow! Very long hours of activities without resting (including school hours). The dark circles under eyes are kind of obvious. Thus, she immediately fell asleep soundly as soon as we reached home without bathing.

It should be a great reward for being a good girl and going to school everyday. But definitely not McD every week. How about art class? Little Elizabeth loves her art class. She kind of miss the class. Thus, at the moment it's still a form of reward to her. So here we go for the reward now. 😉