Posted by Everyday Healy on October 21, 2009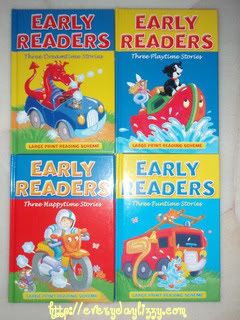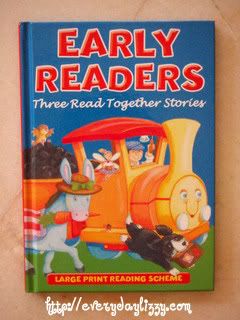 Mummy has to read all these 5 books every night now. Mummy like them because they are in large print which suits little ones. Baby like them because they have nice and colorful pictures.

And, there are 3 more in the series which mummy will buy for little Elizabeth once I see them in MPH. Be patient, baby. They are out of stock now. 

Gosh! Mummy should buy gold or rare silver coins. That's money — a real precious. Somehow, mummy is more than willing to buy more books. They might have no investment value, but they are definitely precious to my little princess.  And, the sweet memories of reading together with little Elizabeth are definitely something money can't buy.