Posted by Everyday Healy on October 22, 2009
We just came back from the Art Class.  2 hours ago…
Mummy:" Liz, come! Let's go art class."
Liz:"No… I don't want to go." Then, she just keep shaking her head when mummy asked her "why" again and again. No answer given. So how? give up?
Mummy:"Is it because you don't like coloring? How about we ask teacher to let you do cut and paste this time?"
Liz:" Yes!"  😉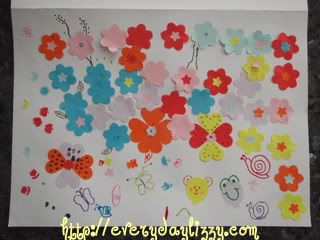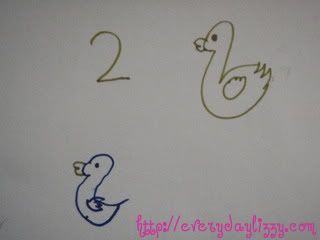 So this is it. No more coloring. It 's art and craft and some drawing this time. More materials, paying more fees too, but less hands on. As long as little Elizabeth enjoys it, so be it! 

Anyway, mummy is still observing. We will try for another 2 months, ok? If you really don't like art that much, then we can stop the class as you wish.  Mummy just want you to know that I will be glad if you can live your life. And, it's good that you actually know what you want.