Posted by Everyday Healy on January 1, 2010
Mummy really enjoyed having a good rest since Christmas Eve. Not much blogging. But shopping again! Hahahaha……
Now I am back. Let's refresh our memory in the Zoo Negara.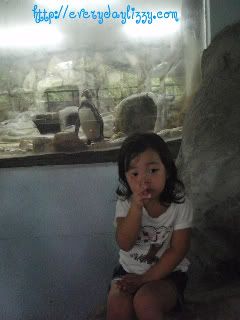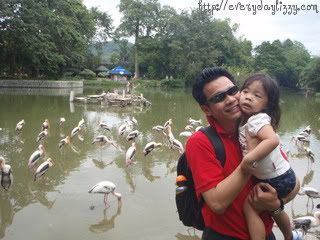 Finally you get to see the real penguin. And, you named the one and only one penguin in the zoo — Pingu. Haha…… You even heard the tiger and lion roared. You said:" It's load and scary." Hehe……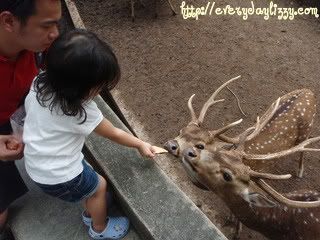 You were so excited while feeding the deers too. You especially favor the baby deers.
And, you were pretending to be a baby buffalo with horns too. LOL!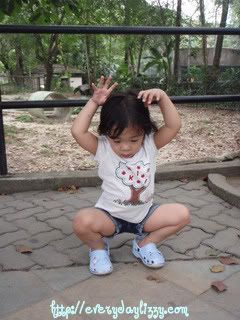 So cute! 😛
So many big fish in the huge aquarium too. I guess you enjoyed yourself so much except the toilet. As there are no Kohler faucets or toilet bowls. Worst still, it's so wet on the floor. Again, you end up let go on your pants instead of the toilet bowl exactly like what it used to happen in the wet toilet of the Melaka Safari World. 😯
It's ok. Mummy understand now. No more wet wet toilet for Elizabeth. Forget about this. But, remember all the beautiful animals in the Zoo Negara, ok? 😉