Posted by Everyday Healy on January 5, 2010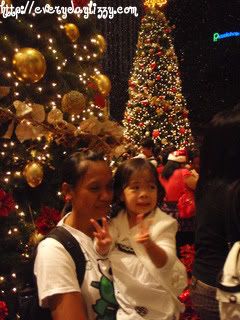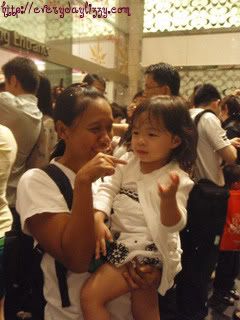 Look at that! Everybody was so excited. Just like loose diamonds is falling form the sky. Hahahaha……
It's the snow! It's truly fun to experience "snow" in KL — Pavilion. You are truly lucky, baby. As you get to experience snowing only at the age of 3.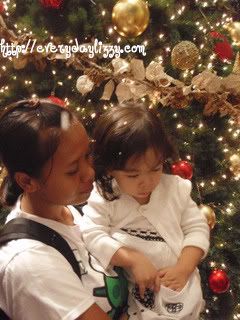 But, why there is no snow on the floor? Weird! How am I going to make snow ball when there is no snow on the floor? Oh! So sorry, baby! These are just "bubbles snow". Hahahaha……
Don't worry, you still got foam snow on the floor.And, beautiful reindeers moving the slay around.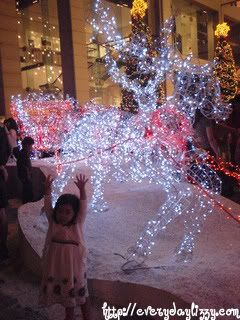 Hooray! And, I like the tall starlight Christmas tree along the street too! So nice! 😛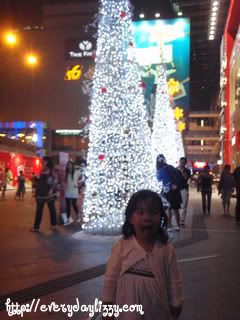 You love fountains. And, this is exceptionally gorgeous to you. Mummy loves it too. And, you enjoyed the caroling in Star Hill Gallery so much!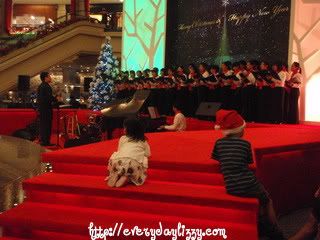 We even had a great stay at Shangri La Hotel. You said:" It's so very nice!"  Hahahaha……
Well, this is just part of your wonderful Christmas eve. We will continue more on your experience of count down party at the Concord Hotel. That's unforgettable! 😉