Posted by Everyday Healy on January 16, 2010
Saturday is never been boring. It's always fill with lots of fun cause it's school holiday. And little Elizabeth can wake up late. 😉
So, the first thing she do after brushing her teeth was this.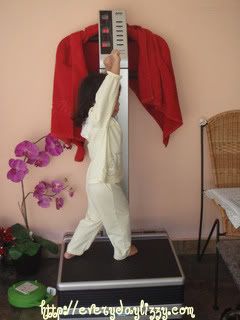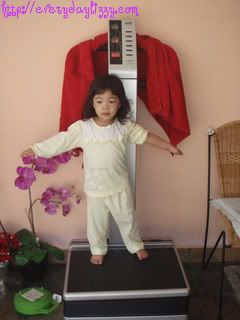 Liz:"Mummy I buy ice cream for you, ok?"
Mummy:"No thanks. I am on diet. Eat too much ice cream can makes me grow fat. No way!"
Liz:"I want to grow fat." 😯 (Yeah… As long as you can eat ice cream, right?)
So why are you working so hard on this machine? I am working hard on it recently cause mummy is working so hard on it too. Hahahaha……
Anyway, this Fabelos not only provides quick weight loss, but also prefect for regular exercise. Keep it up, baby! Exercise in every morning is definitely a good lifestyle.