Posted by Everyday Healy on January 16, 2010
You have 2 favorite lesson. One is Kinder Beat music lesson. And, you are also looking forward for Friday to attend this.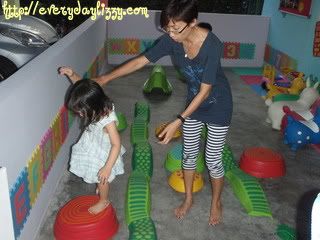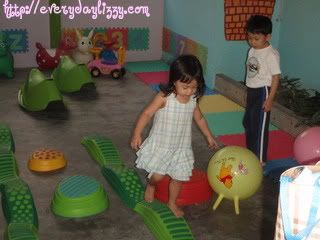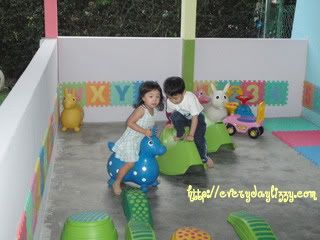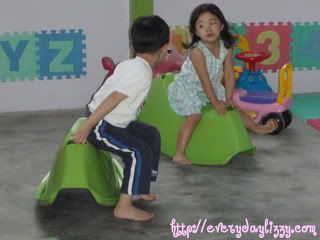 This is not a playground. It's part of your right brain lesson. These tools are the sensory diet for little ones like you. In short, playing with these special tools are actually diets that work well for attitudes and emotional balance. As children will gain emotional balance through certain workouts. And, balance emotion will automatically change us for better behavior.
After some sensory play, we will continue with other activities. All that will eventually leads you to learn through your powerful right brain. And, you love it. Once mummy said:"How about we stop the right brain class?" Immediately you will say:" No! I want to go."  Of course, all those techniques are just like playing. Thus, you had so much fun. 

On the other hand, at least mummy get to understand exactly where your talents lie on and what's the best learning methods that suit you through all the play tests in the class.