Posted by Everyday Healy on January 17, 2010
Weekend is always fun. At least I get to watch more cartoons. But, I found a great pass time now. When I am not allowed to watch TV, this is what I play with.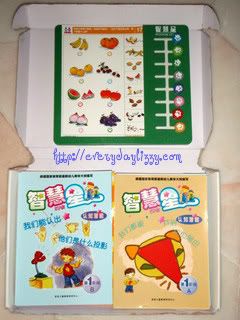 Of course. I do play with some other toys like my play dough, kitchen and cooking sets. Somehow, I like this Wisdom Star the most. It's my favorite now. I will ask mummy to play with me before I sleep, after school, once I wake up from afternoon nap. About 4 pages a day. 😉
And, I am glad that mummy bought the Level 2 set for me. 😛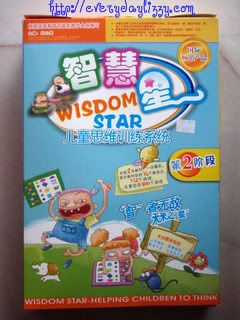 Yeah… Wisdom Star is definitely worth its price even though it is not a promotional products. Set in Chinese is always cheaper. Luckily mummy knows mandarin. Ha! Most importantly, mummy is so happy that you actually loves IQ games like this until you are willing to forgo your cartoons. Thanks to Wisdom Star.  LOL!