Posted by Everyday Healy on January 18, 2010
I told daddy and mummy I want to go to beach. Mummy said she is busy. Blogging? Not again!
Then, daddy told me he got headache. He need to sleep for a while. Oh! Please play with me, daddy. It surely is the best migraine treatment. Don't sleep! Don't leave me alone! 😯 (Hahahahaha……What a Sunday!)
Fine! I can play on my own.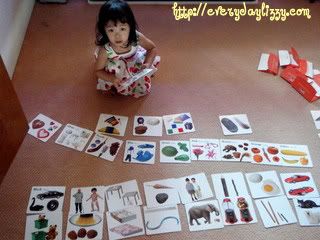 How about that? I am story linking for these flash cards. It's fun! 😛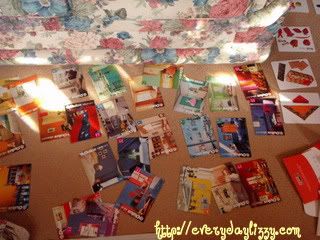 Wow! I found some colorful home decoration cards. Cool! Let's create a story for them too, ok? Ha! 😉
Am I a good girl, mummy?
Absolutely. We love you, baby. And, daddy and mummy would like to say:"Sorry". It's ok, mummy. Thanks for clearing and keeping back all the cards for me. Is that a punishment?