Posted by Everyday Healy on April 17, 2010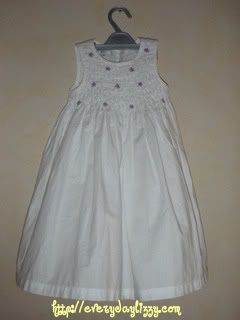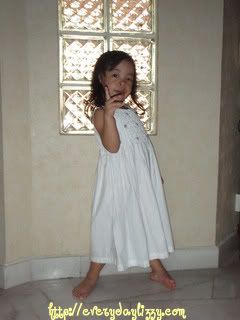 New Maxi from Vietnam. 100% cotton. Very good quality. Clean white match with tiny light purple flowers with some smoking above the chest. Sweet and lovely! Thus, little Elizabeth loves it so much.
Liz:"Mummy, I want to wear the new white dress with purple flowers to music class."
That's what she told me 2 days ago before she changed and departed to music class. At first I thought it's a bit too big. But as she try it today, I think it's just nice. And, it's a wonderful dress for wedding invitations and other grand occasions.
Thanks, daddy! It's truly surprise that daddy is expert in choosing nice dress for his girl too. 😛