Posted by Everyday Healy on April 16, 2010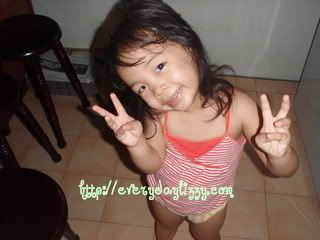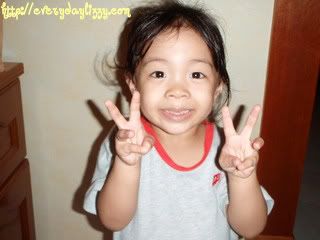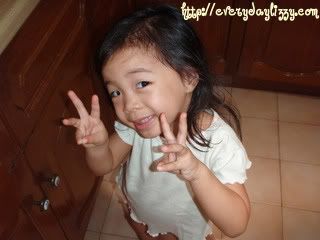 Nowadays, you will walk up to mummy and posting in front of the camera waiting for mummy to snap a picture for you whenever mummy is holding a camera. So cute! Mummy loves it! Ha!
By the way, I think mummy should schedule more time to play with you too. Since mummy came back from Spain, you will spend hours in front of the TV instead of "cooking" together with Kak Sue once mummy has no time to play with you.
So, it's either more learning DVDs or have more activities and more time for you. Well, mummy promised that there will be something new that will surely pleased you coming up next week, ok?
So, Bye Bye TV! That's impossible! May be just less than an hour a day.