Posted by Everyday Healy on November 29, 2010
So this is what we did yesterday. Finally, I get to visit the Candyland and the new Straits Quay. Wow! What an enormous Christmas tree! What a nice fountain! What a great family day too! I like it! 😉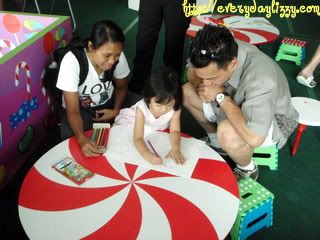 I said I want to do colouring. At first, I enjoyed colouring at the Candyland so much. But after a while, I lost patient. Eventually, I didn't even finished colouring half of the picture.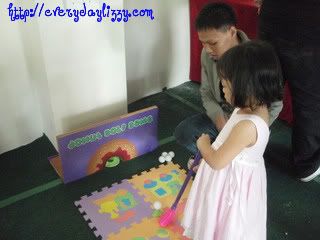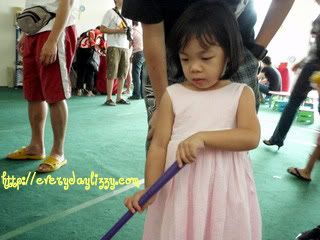 Just look at my face. I am sure you can clearly see that I also did not like the games at Candyland.
I just enjoyed walking around, exploring the square and enjoyed the windy and refreshing sea front environment together with daddy and mummy.