Posted by Everyday Healy on April 20, 2011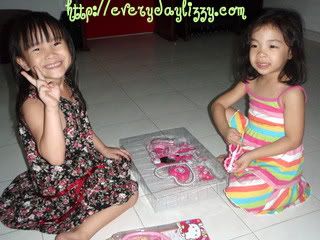 Thanks to Amy "Ku Ku" for giving me this fantastic make up set. I like it so much cause it's Hello Kitty, my favourite! 😉
I enjoyed myself so much playing with Isabella and Justin when they came back to Penang 2 weeks ago. This time, we sing and dance together, playing with toys and forming band at home, playing at McD playground together, walking side by side and holding hands with Isabelle too.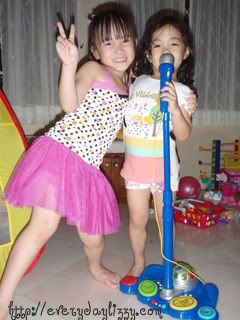 Let's rock and roll!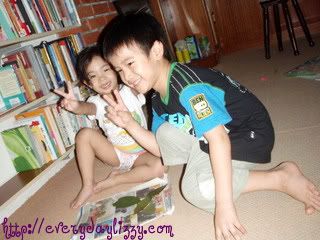 I showed Justin my leaves collection.

Isn't that cool? That's whole lots of fun! 😛